About Brad Simon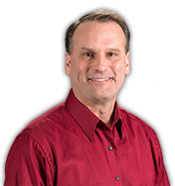 W. Bradley Simon, Ph.D.
3379 Brookwood Dr.
Houma, LA 70360
Phone: 1-843-505-6890
Over the last 25 years, Dr. W. Bradley Simon has trained and equipped teachers within a wide variety of churches: traditional and contemporary churches ranging from 50 to over 2000 members. His passion and training center around showing teachers how to fulfill the Great Commission through their teaching ministry whether they teach children, youth, singles, adults, small groups, or large groups. He helps them understand that when Jesus calls us to "make disciples," it is a calling not "to teach students the Bible," but "to teach them to obey the Bible" (Matthew 28:19-20). He equips teachers to craft and deliver lessons that are not simply informational or educational, but transformational.

Dr. Simon holds a Master of Divinity from Trinity Evangelical Divinity School in Deerfield, Illinois and a Ph.D. from Southern Seminary in Louisville, Kentucky.
He and his wife, Kelly, have two sons and a daughter.