Jesus Calls You to Growth:
Numerical
and

Spiritual Growth!
Your teaching ministry is at the heart of the Great Commission
Often, last words reveal what is most important to an individual. When you drop your child off at a friend's house for a slumber party, what are your last words? Maybe something like this,
Now Jonny, don't forget to say, "Yes Ma'am" and "Yes Sir" and to thank them for dinner. Don't run or yell in the house, and don't forget to flush the toilet and put the seat down after you use it. I love you . . . have a good time.
Those are the most consequential actions you want to make sure Jonny doesn't forget, so you save them till just before he gets out of the car.
As Jesus neared the end of his time with us, he also had a short period of time to give a few final instructions. So, what did he choose to emphasize? What did he consider to be the most important instructions he could give us? The answer is "evangelism and teaching."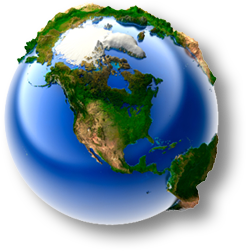 Let's look again at the Great Commission as found in Matthew 28:18–20:
Then Jesus came to them and said, 'All authority in heaven and on earth has been given to me. Therefore go and make disciples of all nations, baptizing them in the name of the Father and of the Son and of the Holy Spirit, and teaching them to obey everything I have commanded you. And surely I am with you always, to the very end of the age.'
Teaching is at the center of the Great Commission
In light of Jesus' last words, do you believe your teaching ministry is important to him? You had better believe it is! It is central to the Great Commission he has called us to fulfill. Many times, when people think of the Great Commission, they think of evangelism, but that is only the first step. After people are saved, God calls individuals, like yourself, to become M28:20 teachers who will teach them how to grow in their faith and develop into fully committed Christ followers.
The Teaching To Transform Not Inform series will teach you to:
Grab and hold your listener's attention
Integrate a Sticky Proverb into your lessons to help listeners apply the lessons' truths
Create a Visual Anchor that lodges the lesson's core truth in the listener's memory
Develop "Here's-How" lessons that are practical and application oriented
Many other teaching principles that need to be included in lessons designed to transform lives